Uniform Collection by Everlane
In September 2019, Everlane launched their first campaign for men—the
Uniform Collection
. Every item in the Uniform Collection has been rigorously tested to simulate a full year of heavy wear and washing. (That's 15 times the industry standard.)
They're the styles you wear every day, made to stand up to everyday wear—with a 365-day guarantee.
TEAM
EVERLANE CREATIVE TEAM
EVERLANE.COM
CREATIVE DIRECTION:
ALEXANDRA SPUNT
DESIGN DIRECTION:
FELIX ROOS
DESIGN:
JORDAN VOUGA, MARK JOHN MANGAYAYAM
COPYWRITING:
ALEX APPLEGATE
PRODUCT PHOTOGRAPHY:
DAVID BAUM
ART DIRECTION:
GRACE BRUMLEY
YEAR

2019



DICIPLINE

PRINT/DIGITAL
ART DIRECTION
12 Everyday Pieces. One 365-Day Guarantee.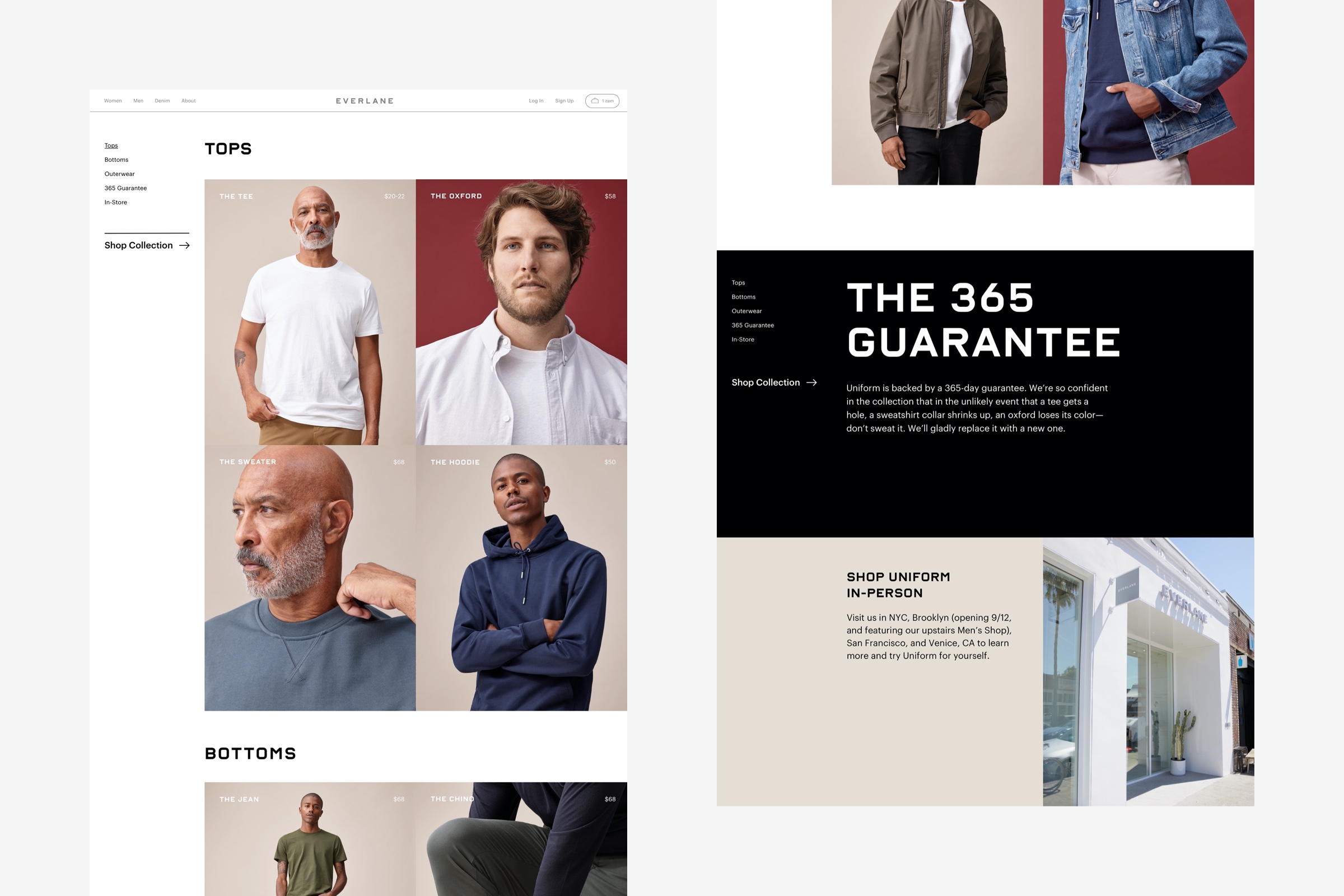 Landing Page (Desktop)
Landing Page (Mobile)
Art Direction (Portrait)
Art Direction (Product Detail)
Art Direction (Portrait)
Art Direction (Full Body)
Art Direction (Detail)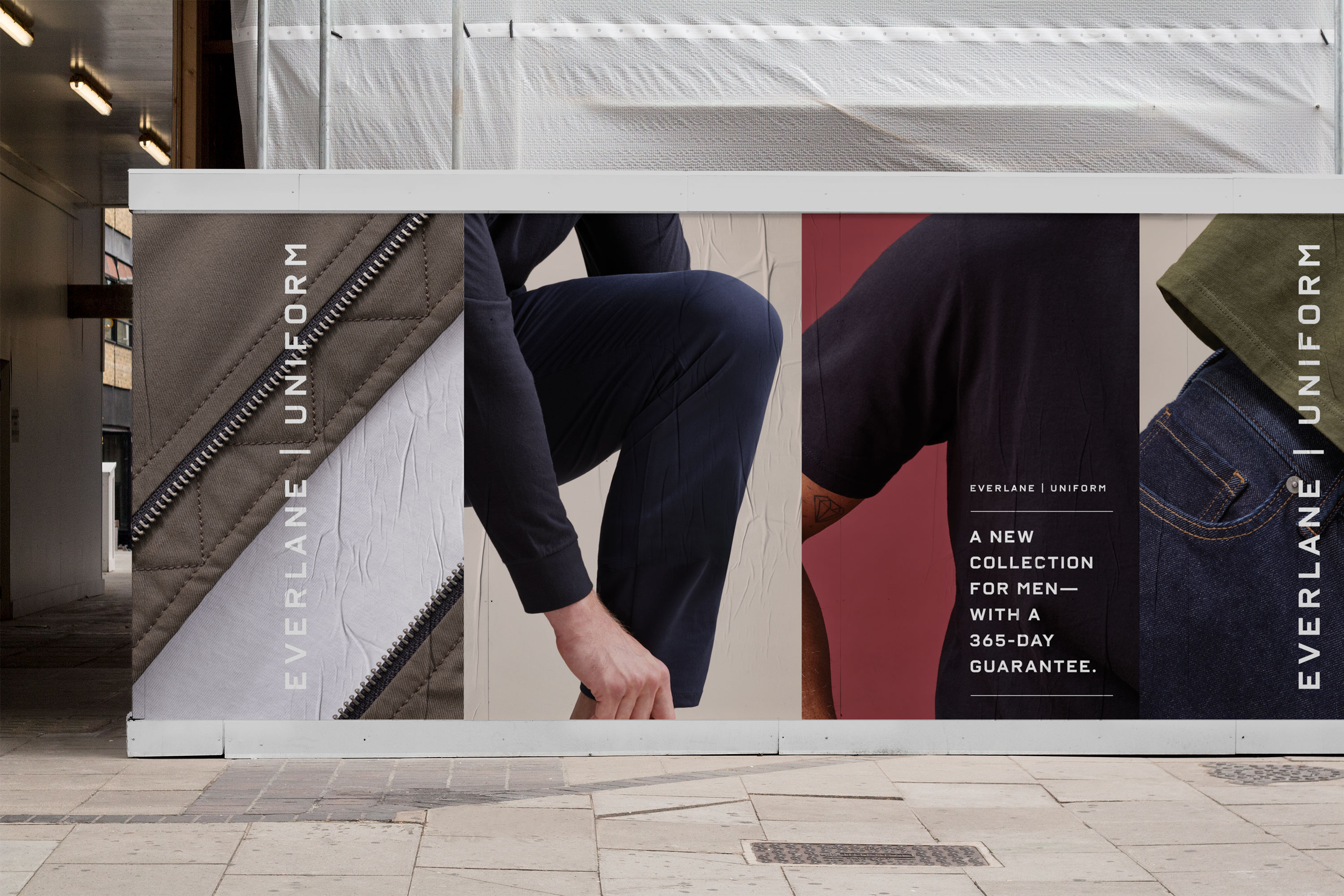 Wild Posting