Project
Uniform Collection
InfOrmation
In September 2019, Everlane launched their first campaign for men—the Uniform Collection. Every item in the Uniform Collection has been rigorously tested to simulate a full year of heavy wear and washing. (That's 15 times the industry standard.) They're the styles you wear every day, made to stand up to everyday wear—with a 365-day guarantee.

year

2019


DICIPLINE

Digital
Print


created with

Everlane Creative Team


Team

Alexandra Spunt
Felix Roos
Jordan Vouga
Mark John Mangayayam
Alex Applegate
David William Baum
Grace Brumley
Ruby Lee



12 everyday pieces. one 365-day guarantee.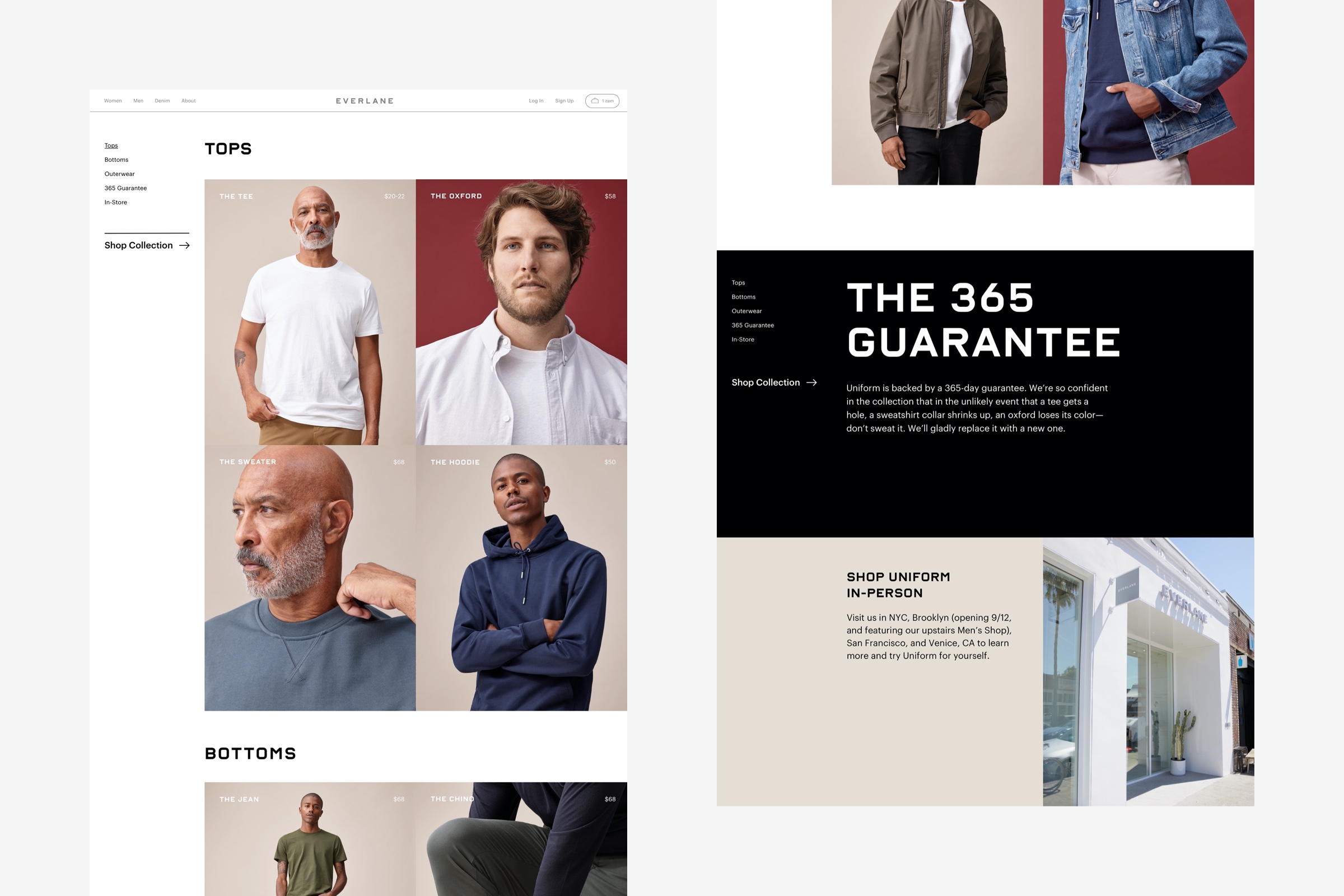 LANDING PAGE (DESKTOP)
LANDING PAGE (MOBILE)
Art direction (Portrait)
Art direction (product detail)
Art direction (Portrait)
Art direction (Full body)
Art direction (detail)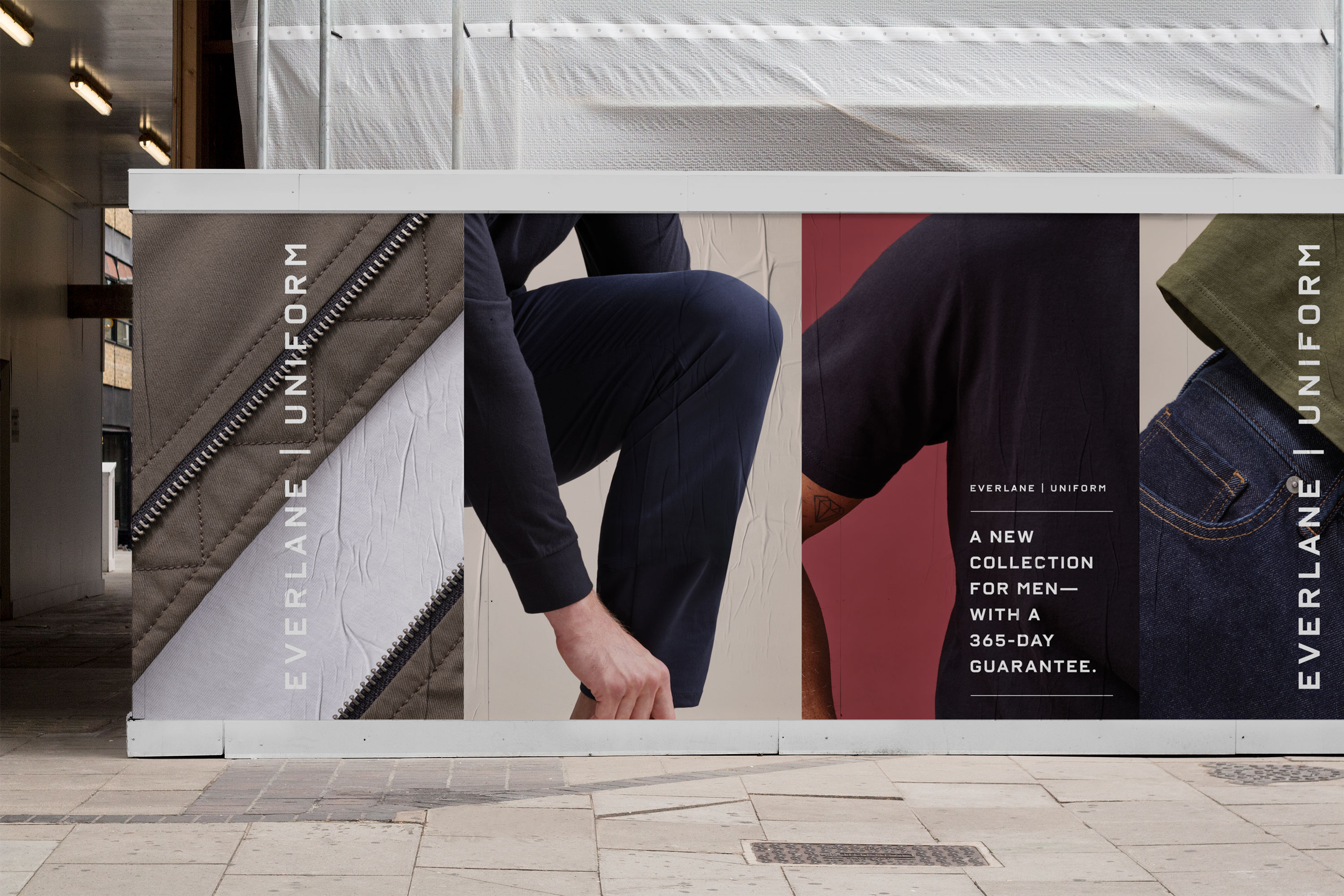 WILD POSTERS